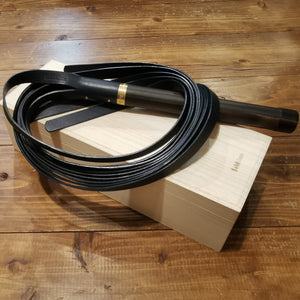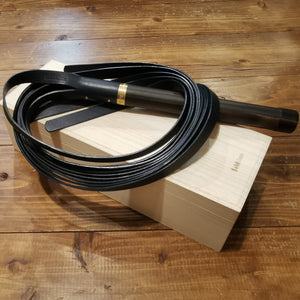 cat-o'-nine-tails-both side (order)
■ It will be a made-to-order product. We will tailor and ship within 2 months after receiving the order.
■ We will send you a formal order mail after tailoring.

A rose whip with a characteristic grip carved from ebony using a lathe.

The finest product of Badarassi Carlo, an Italian tanner called Minerva. Cowhide carefully tanned with vegetable tannins is full of luster and has a moderate tension.
This leather is pasted together to make both sides silver (front side). Not sewn.

The edges of the wood are butted and finished by scooping with hemp thread soaked with beeswax.

At SaMidare, all processes are sewn by [hand-sewn] with the soul at a glance.

Please understand beforehand that all the grips will be made by one-of-a-kind items.